Much like the Mining sector, the Oil and Gas industry demands high quality radio communication solutions to enable efficient operations and support safety in some of the harshest conditions.
Whether that means intrinsically safe terminals, or a high availability, high capacity network, MCS Digital offers the full suite of communication solutions required to deliver turnkey mission critical digital radio communication systems to the Oil & Gas industry.
nacap
Nacap, a leading pipeline construction contractor in the Oil & Gas industry, contracted MCS Digital in 2015 to provide temporary voice communications to support the construction of a 186km pipeline from Longford to Long Island Point in eastern Victoria. MCS Digital installed a turnkey six site DMR Tier II system complete with portable radios and both desktop and vehicle mounted mobile radios. The network was maintained for 18 months and then decommissioned at the successful completion of the pipeline.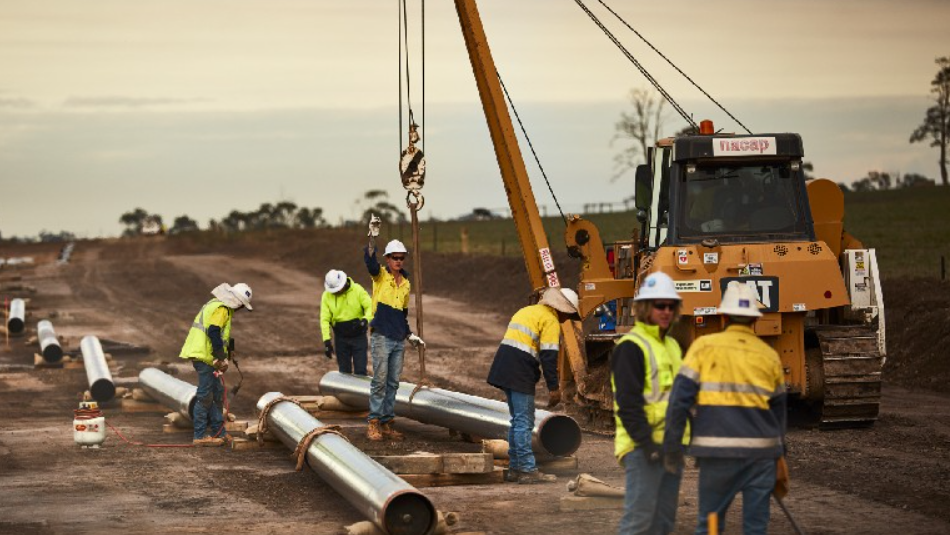 "The MCS Digital team provided a seamless digital communications solution for Nacap's pipeline project. Dedicated personal service from inception to completion ensured easy productive interaction with the Nacap project team"
viva energy refining
In 2011, MCS Digital was awarded a 10-year contract for a Fully Managed Service at the Shell Refinery in Geelong (now Viva Energy). The scope of service includes two new communications towers installed within the plant perimeter, the provision of a two-site TETRA network and in excess of 500 intrinsically safe radio terminals.
Additional terminals (up to 400) are deployed for special events such as maintenance turnarounds and special projects. MCS Digital operates and maintains the network on a 24/7 basis, providing on call support, remote monitoring & management and fault escalation procedures. The terminals are fully managed and maintained, including the provision of loan terminals to ensure the permanent fleet is maintained at all times. Ongoing reporting and value creation are important components of the service we provide at Viva.

Contact us to discuss how MCS Digital can deliver your Oil & Gas communication needs.